Increase Scalability and Efficiency with TriScale Clustering
sponsored by Citrix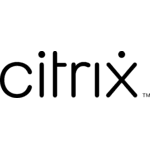 ABSTRACT:
This resource explains how clustering can provide the ability to dynamically increase or decrease the number of nodes serving one or more applications based on required capacity. Discover how you can scale your network to massive levels by enabling appliances to work in unison to deliver one or more applications with this method of clustering.
Read now to learn how this viable alternative to high availability (HA) application delivery controller (ADC) appliance deployments can help you increase scalability, optimize traffic flows, ensure incoming packet  flows take advantage of all connected wires, and more as you explore topics including:
How clustering works
Cluster configuration and synchronization
Cluster management
And more!
(THIS RESOURCE IS NO LONGER AVAILABLE.)