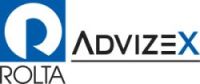 Posted:

Jun 6, 2011

Published:

Jun 6, 2011

Format:

PDF

Length:

9 Page(s)

Type:

eGuide

Language:

English
Sponsored by: AdvizeX Technologies

Many networking pros have already implemented 802.11n and even more are seriously considering the transition. While it promises to improve your wireless LAN's performance with significantly higher speed and range, many managers are finding data rates that are lower than they expected.

SearchNetworking.com presents this e-guide which takes a closer look at best practices to reach maximum 802.11n speed and throughput. Uncover what you can realistically expect from 802.11n and learn tips to expand coverage.